Moving into a Ronald McDonald House
For many families, finding the best care for an ailing child means traveling hundreds of miles and spending several weeks away from home. This temporary displacement doesn't mean a complete relocation, so most families arrive with just the basics to survive – a bag or two of clothing and a handful of toys and books. Thankfully, for thousands of families, Ronald McDonald House Charities provides a place for families to stay during weeks or even months away from home. Though this move doesn't require packing up an entire house and moving, it is nonetheless a difficult time of transition. Apple Movers, one of Texas' biggest moving companies, recognizes the hardship of families coping with pediatric cancer and other illnesses. They have witnessed first-hand the blessing of the Ronald McDonald House Charities of Central Texas, close to their headquarters in Austin. We thank these movers for sponsoring today's post on RMHC.
History of Ronald McDonald House
The first Ronald McDonald House was established in Philadelphia, Pennsylvania, in 1974. At that time Philadelphia Eagles player Fred Hill's 3-year-old daughter was diagnosed with leukemia. For long stretches, Fred and his wife Fran stayed by their daughter's bedside, hoping for a miraculous recovery. During their time at the hospital, they began watching other families, and speaking with the medical staff. The couple soon learned that many families had traveled hundreds of miles for their children to receive similar treatment and had no place to stay near the hospital. After witnessing the struggles of the patients' families first-hand, Fred decided to act.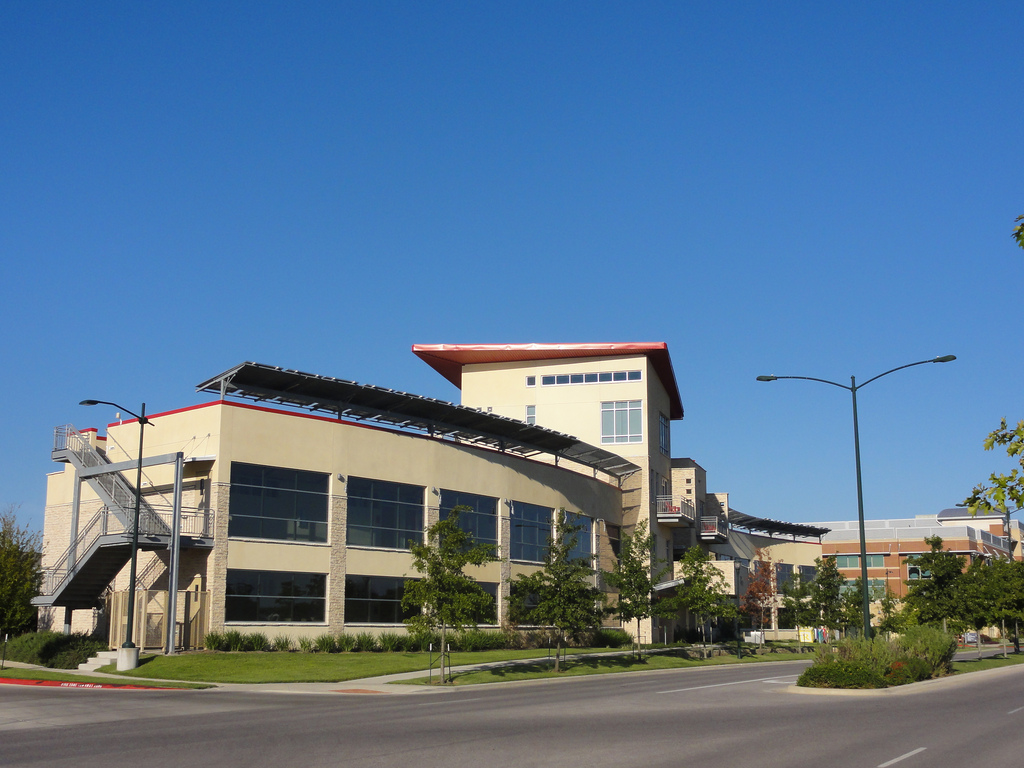 Fred first started by raising money for the Leukemia Society of America. Then, with the backing of teammates, the Eagles' owner, and other friends, he worked with local McDonald's Franchises to raise funds to purchase a house near the hospital for the use of patients' families. The idea spread quickly, and within five years, 10 homes were built.
The Ronald McDonald Program Today
Today, the families of pediatric patients have access to 322 Ronald McDonald houses in 63 countries and to 161 Ronald McDonald family rooms at hospitals in 19 countries. The program also runs 43 Ronald McDonald care mobiles in six countries allowing children to get quality medical care in underserved areas. In Australia, sick children can also receive education through the Ronald McDonald learning program.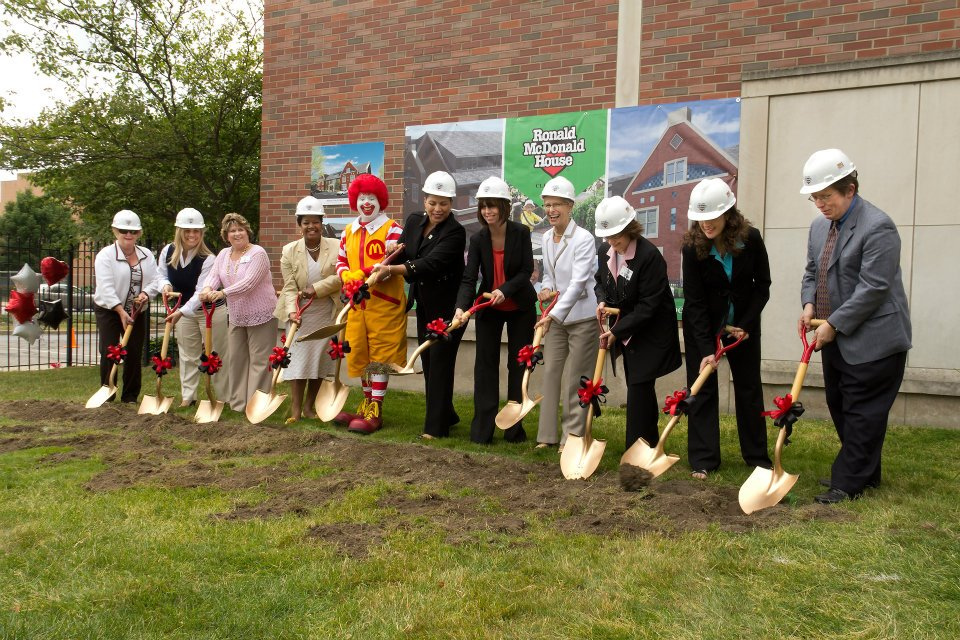 Through the generous support of many companies and volunteers, each family pays very little to stay in a Ronald McDonald House. While a contribution of up to $25/night may be requested, Ronald McDonald will never turn away a family who cannot pay. The organization says this saves families over $700 million annually on hotel stays and food. Thanks to the generous support of McDonalds and their franchisees, over 95 percent of all money donated to Ronald McDonald Houses is used to help care for families.
Life at the Ronald McDonald House
Maintaining each Ronald McDonald house and caring for their needs relies on the generosity of individuals and sponsoring corporations. Upon arrival at a Ronald McDonald house, families are given a welcome bag containing items such as tissues, water bottles, Chapstick, journals, mints, etc., which are often put together by local volunteers. Families are then assigned to a completely furnished room, with comfortable furniture donated by La-Z-Boy. Throughout their stay, families are served home-cooked meals cooked by an army of local volunteers that include individuals, church groups, and even local businesses. Other corporations, like Coca-Cola, partner with Ronald McDonald to provide free soft drinks to RMHC guests, and raise additional funds through grants and the RMHC vending machine program. Southwest Airlines has sponsored a golf tournament to raise funds for Ronald McDonald every year since 1985 (see video) and encourages its employees to volunteer with their local RMHC chapters.
During their stay, each family is expected to take care of the housekeeping in their room and may be asked to share duties around the house. However, most houses have volunteers to help with household chores so families can focus more of their attention on their children.
Coping with Separation
Staying in a Ronald McDonald House allows parents to be near their sick child. However, many homes are not equipped to care for other family members, so families may still experience separation. To help siblings cope with this stress, many homes offer sibling counseling programs. For sick children who need to remain near medical care, but not in the hospital, Ronald McDonald Homes provide a safe place to stay and most have playrooms where the child can just be a kid.
Booking a Stay
If your child is undergoing extended treatment for cancer or another pediatric illness, you may be eligible to stay at the local Ronald McDonald house. Please call the local RMHC or contact social care at the institution where your child is receiving treatment to find out more.